Alien: Covenant
18A, Sci-fi, 122 min
The crew members of the spaceship Covenant travel to a remote planet on the far side of the galaxy on a colonization mission. All of the members are couples, who are risking everything to form a new colony on the planet.
Once landed, they discover what seems to be a paradise, with fields of wheat. But when team leader Daniels (Katherine Waterston) notices the extreme silence of the planet, it's unnerving. There are no birds or animals — in fact, there are no signs of life at all. They discover evidence of an earlier doomed expedition. It soon becomes clear that there is something incredibly dangerous to human life on this otherwise beautiful planet.
Baywatch
14A, Comedy, 116 min
Head lifeguard Mitch Buchanan (Dwayne Johnson) is informed by Captain Thorpe (Rob Huebel) that city council is considering cutting the money that goes into the Baywatch program. That's when Mitch is introduced to a new, young recruit: extreme athlete Matt Brody (Zac Efron). Unfortunately, the two butt heads when Matt turns out to be reckless, obnoxious and in addition, a heavy drinker.
Along with fellow lifeguard Summer (Alexandra Daddario), the two have to work together to come up with a way to save Baywatch Headquarters and uncover a criminal plot led by Victoria Leeds (Priyanka Chopra).
Based on the hit TV series, which ran from 1989 to 2000. Former stars David Hasselhoff and Pamela Anderson will be making cameos.
Canadian Connection: Pamela Anderson was born in British Columbia.
Beauty and the Beast
PG, Family, 129 min
Belle (Emma Watson) lives in a small town in France with her loving father, Maurice (Kevin Kline). He leaves on a trip to the market and when his horse comes back without him, Belle goes looking for him. The horse leads her to an enchanted castle, where Belle finds Maurice imprisoned in a tower by The Beast (Dan Stevens). She offers herself as a prisoner in exchange for her father's release.
The Beast was once a vain, arrogant and handsome prince until an Enchantress cast a spell on him. The Enchantress leaves a rose in a glass case, telling him that when the last petal falls, if he has not found someone to love him, he'll remain a Beast forever, and his servants will become inanimate objects without personalities.
Belle finds to her amazement that the household objects in the castle are alive, and can talk. They wonder if she's "the one" and tell her the Beast is not as terrible as he appears. She slowly gets to know his softer side, just as the townsfolk are preparing to rescue her.
Generation Iron 2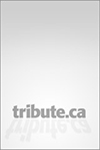 Guardians of the Galaxy Vol. 2
PG, Action/Adventure, 136 min
In order to get their hands on highly valuable Anulax Batteries, the Guardians — Peter Quill a.k.a. Star-Lord (Chris Pratt), Gamora (Zoe Saldana), Drax (Dave Bautista), and Rocket (Bradley Cooper) have to battle a huge beast, while caring for Baby Groot (Vin Diesel). They deliver the batteries to the Sovereign, but when Rocket steals some of the batteries, they find themselves in hot water.
While escaping the wrath of the High Priestess Ayesha (Elizabeth Debicki), Peter is contacted by his father, Ego (Kurt Russell), who has his own planet, where only he and his helper, Mantis (Pom Klementieff), live. Unsure whether Ego is a friend or a villain, the Guardians travel to his solitary planet so Peter can discover more about him. Meanwhile, Yondu (Michael Rooker) and his Ravagers want to get their hands on the batteries stolen by Rocket.
Pirates of the Caribbean: Dead Men Tell No Tales 3D
PG, Action/Adventure, 209 min
A down-on-his-luck Captain Jack Sparrow (Johnny Depp) finds his life on the line when deadly ghost pirates led by his old nemesis, the terrifying Captain Salazar (Javier Bardem), escape from the Devil's Triangle, determined to kill every pirate at sea — including Captain Jack.
In order to survive, Jack seeks out the legendary Trident of Poseidon, a powerful artifact that empowers whomever possesses it with total control over the seas.
Snatched
14, Comedy, 91 min
When Emily (Amy Schumer) gets dumped by her boyfriend (Randall Park) right before they're planning to take a trip to South America, she decides to go with her overly cautious mother (Goldie Hawn) instead. Things start out rocky as it's clear the two are very opposite in their approaches and end up bumping heads instead of bumping margarita glasses.
Things only get worse as the two find themselves embroiled in a dangerous kidnapping scheme. But mother and daughter must band together, forget their differences, and (hilariously) make it out of paradise alive.
The Belko Experiment
18A, Horror, 88 min
It is an average day at the office for the employees of the company Belko. That is, until a mysterious, unknown voice takes over the intercom system, calmly instructing them that they must kill three of their fellow colleagues or six others will die — and any disobedience from these rules will have deadly consequences.
Disbelieving at first, the group quickly comes to realize the announcement is not a joke. The employees are forced into a twisted social experiment, held hostage in their high-rise corporate office in Bogotá, Colombia. As tensions mount and the stakes grow higher, the employees must find a way out of this deadly game of kill or be killed.
The Green Hell: Legendary Demanding Deadly
PG,